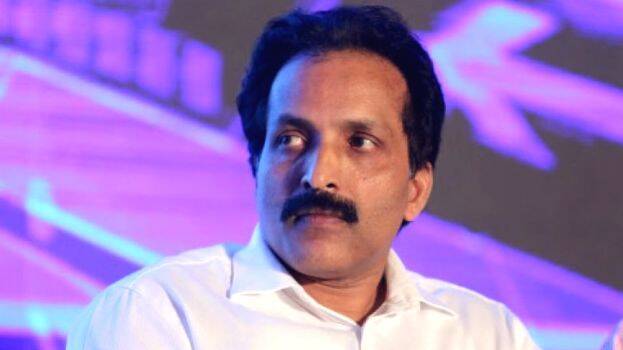 Dr S Somanath, who has been appointed as the new chairman of the Indian Space Research Organisation (ISRO), is a talented scientist and a great team leader who has the potential to make great strides in a variety of modern space exploration activities. When the country has big dreams in space research, it is a matter of pride that someone competent enough to lead ISRO in that direction is heading the premier space organisation. The fact that he is a Keralite elevates our joy to the sky. Somanath is the fifth Keralite to head the ISRO.
Dr Somanath is a brilliant personality who can be a role model for any student looking forward to the future with hope. Born in Thuravoor in Alappuzha as the son of Sreedhara Panickar and Thankamma, Somanath completed his schooling in Malayalam medium. Moreover, he completed most of his studies by remaining in the state. Somnath's life teaches us that nothing is impossible if a person is dedicated and hard-working.
Somanath joined ISRO in 1985. After becoming a part of the PSLV project, Somanath held important responsibilities there. He later became the project director of GSLV Mark-3. In 2015, he became the Director of Valiyamala LPSC Center and in 2018, he was appointed as the Director of VSSC. Somnath, who specializes in rocket technology, is also an expert in designing space launch vehicles. He also played a crucial role in Chandrayaan II, India's flagship project.
Somnath's appointment as head of the nation's premier space organisation comes at a time when the space scene is at a crucial juncture. We are going through a period when private companies are overtaking space agencies, including NASA, by gaining the strength to build rockets and take man into space and to other planets. Even startups are actively entering this arena. In the face of these challenges, Somanath has a heavy responsibility to take ISRO forward with new missions. He will be heading the ISRO in its most important and prestigious missions such as Gaganyaan, Chandrayaan-III and Aditya.
Although India has made great strides in the space arena, less than one percent of the nation's budget is being earmarked for space projects. At a time when more funding is needed, the ISRO should not be relying solely on money from the government. Instead, it should find wealth for development projects by exploiting the industrial potential. Somanath's past work has shown that he is a leader who can bring about change in that way.
Along with scientific experiments, ISRO is also carrying out several activities that are beneficial to our daily lives. Somanath is a man who thinks that a person should dream big by remaining humble. His efforts to take ISRO to bigger goals will have the full support of the country. We wish that his new responsibility will turn out to be a great success.