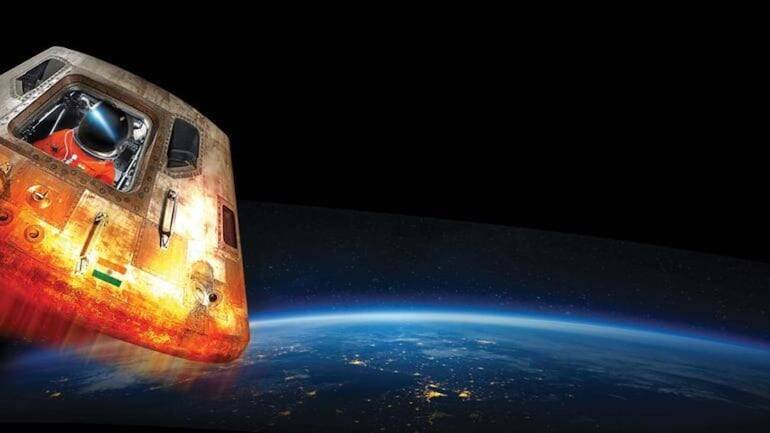 THIRUVANANTHAPURAM: Gaganyaan's dummy test will be conducted on or shortly before Independence Day, marking the start of India's manned mission to space. Prime Minister Narendra Modi announced the Gaganyaan mission on Independence Day 2018. The first of two pre-mission dummy tests will be done this year. This is an unmanned launch on the Gaganyaan spacecraft.
The launch is next year. India will be the fourth country in the world to launch a manned space mission after the United States, Russia and China.
A human-rated rocket, the modified version of the most powerful GSLV MK-III rocket will be used for this. The Gaganyaan spacecraft, which includes a crew module and a service module, weighs 8,000 kg. The crew module has a double wall. This is to survive the extreme heat when the spacecraft returns to Earth's atmosphere. The spacecraft will orbit the Earth at a speed of 7.8 km per second. It will land in the Bay of Bengal or the Arabian Sea. The landing position can be determined by the ship's rescue squad. Passengers will be picked up within two hours. In case of emergency, they can stay in the spacecraft for two days. All this is done in this dummy experiment.
Four Indian travellers have returned from Russia after completing 15 months of training. In addition to engineering, medical and safety training, team members will be able to cope with weightlessness.
Other launches
SSLV
It will be launched using EOS-4 PSLV and a small rocket called EOS-2 SSLV. The SSLV is a low-cost rocket launcher of satellites weighing less than 500 kg. A special launch pad is being set up in India for this purpose. The project has huge commercial potential.
Disha and Trishna
France will launch twin satellites called "Disha" to study the Earth's atmosphere and "Trishna" to study the Earth's surface temperature.
Aditya, Chandrayaan 3
Other projects include Aditya L1 to study the Sun, Chandrayaan 3, the new IRNSS satellite in the series of navigational satellites, and Shukrayaan.