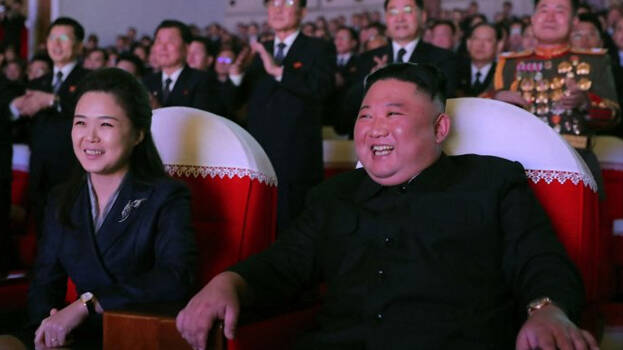 SEOUL: North Korean leader Kim Jong Un's wife Ri Sol-ju has been reported missing by the media for several days. But five months later, Ju appeared in front of the media. Kim and Ri reportedly attended an art show at the Mansoude Art Theater in the capital, Pyongyang, on September 9.
Ri Sol-ju's last public appearance was on September 9, last year while visiting Kumsusan palace, where the bodies of Kim's grandfather and father are kept intact. After that, when people saw Ju in the theater, people started shouting out her name. The couple even went to the stage to shake hands with the artists and took pictures. Kim is rarely seen with his wife. However, Kim's father, Kim Jong Il, was always accompanied by his wife on trips.
Ri Sol-ju was reportedly spending time at home with children as the Covid situation worsened. Secret agencies have found that Kim Kim Jong Un and his wife have three children. But this is not confirmed.