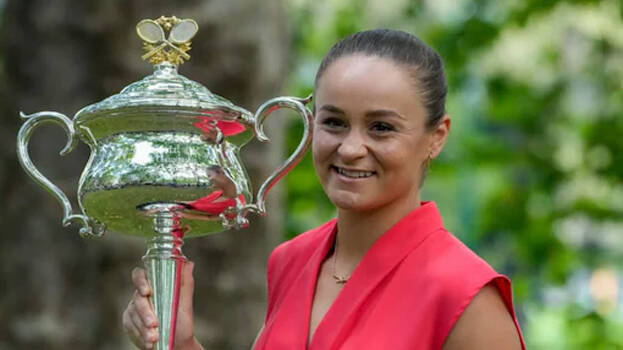 SYDNEY: World number one female Tennis player Ashleigh Barty has announced retirement from professional Tennis at the age of 25. She revealed the news through an Instagram video.
"Today is difficult and filled with emotion for me as I announce my retirement from Tennis. I am so thankful to everything this sport has given me and leaving proud and fulfilled. Thank you to everyone who has supported me along the way. I 'll always be grateful for the lifelong memories that we created together", she said in her post. Further details will be revealed at a press conference the next day, she added. Barty also said that she was tired and that the time is now right for her to step away and chase other dreams.
Ashleigh Barty has been the world's number one female tennis player for 114 weeks. She had won the Australian Open in last January, French Open in 2019 and the Wimbledon in 2021.