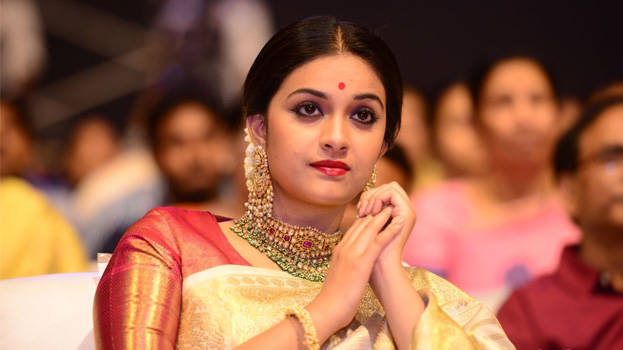 Is Keerthy Suresh joining BJP? The fans of the actor have been searching the truth on it circulated in the media including social media. She is a very busy actress in South Indian languages. It is being discussed whether her entry to politics at the peak of her career will affect her image.
However, the actor's mother and noted actress Menaka is clarifying the truth behind it. Menaka along with her husband Suresh Kumar was seen in a photo with Prime Minister Narendra Modi taken after electioneering for the party. This picture had gone viral in the social media and this is the main reason for the campaign, she said.
As I am also in the film field, they circulated the news that my daughter Keerthy Suresh is also joining the BJP. Our family on the whole is interested in BJP. However, Keerthy has so far not showed any interest towards the BJP. There is no truth in the present news, the actress told some media.