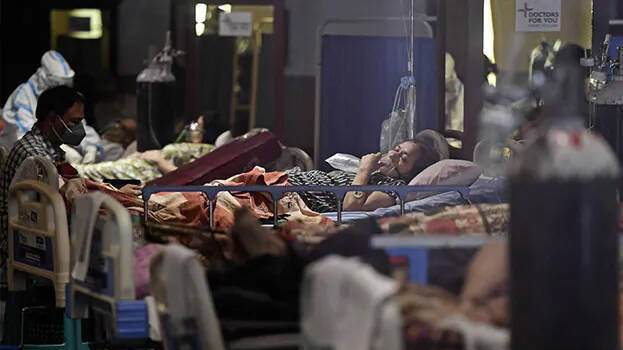 NEW DELHI: Covid cases are once again rising sharply in the country. More than 2,000 cases were reported in the last 24 hours. 1,150 cases were reported on Sunday.
214 deaths were recorded on Monday, raising the death toll to 5,21,965. Currently, there are 11,542 active cases in the country. The weekly test positivity rate is 0.32 percent. 1,985 people have recovered in the last 24 hours. With this, the total number of recovered people have reached 4,25,10,773. Currently, the recovery rate is 98.76 percent.
The situation is worst in Delhi. The test positivity rate is 7.72 percent. 501 cases were reported in the country's capital on Monday alone. There has been a hike in the number of people admitted to hospitals as well.