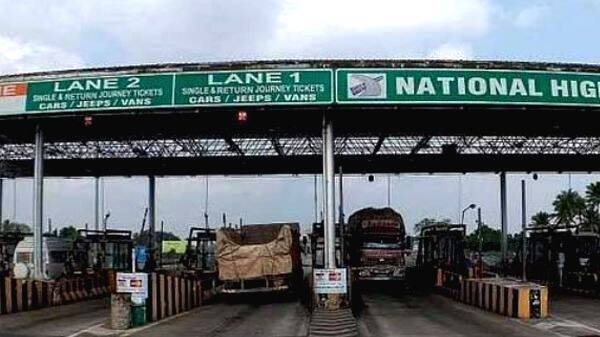 The decision of the central government to introduce a satellite navigation system to revise toll collection is welcome. There is justice in this change that tolls should be paid for the distance travelled. Currently, the collection is done through toll plazas on the National Highway. Several clashes have taken place in the name of opposition against toll collection. Even if a person crosses a toll booth and turns from the national highway to a toll-free lane, he still has to pay the full amount for the distance till the next toll booth. This is an injustice. This was the main reason for the opposition to the toll plaza in Kovalam.
When the toll plazas disappear, the FASTag system introduced by the central government will also disappear. In the FASTag system, payment is made through payment apps. But in the satellite system, the money will be charged directly from the vehicle owner's bank account. Several vehicle owners are afraid of losing money through hacking. In this case, the authorities must make a decision by completely resolving concerns. The GNSS tracking system has been made mandatory on vehicles coming after 2019. This system needs to be newly installed in older vehicles. There is a lack of clarity on whether this process will be expensive.
With the fuel prices rising daily, maintaining a vehicle has become a big crisis for the common man.
Union Minister Nitin Gadkari announced the GNSS toll system in the parliament in March. This system has been successfully implemented in various European countries. In India, it has been implemented as a pilot project in 1.37 lakh vehicles. The most important advantage of the satellite-based toll system is that clutter and long queues at toll plazas can be avoided. Currently, those living within a five-kilometre radius of toll booths do not have to pay the toll. Authorities must find a solution on how to integrate them into GPS. The condition of National Highways in Kerala is deplorable. We have to pay the toll and use the bad road! Reforms in European countries are implemented only after ensuring a good road.
States are eager to enforce any traffic laws related to fines. However, they don't seem to be interested in implementing reforms that will benefit vehicle owners. Kerala is reluctant to implement the BH Series, a unified vehicle registration system that can be used anywhere in the country. Under the new system, the tax will be eight to 12 per cent of the vehicle price. However, the state is collecting up to 21% of the vehicle price as tax. In Kerala, 15 years of tax must be paid as a whole. Most owners change their car every five years. So tax collection for 15 years is unscientific. Timely change is needed in such matters as well.