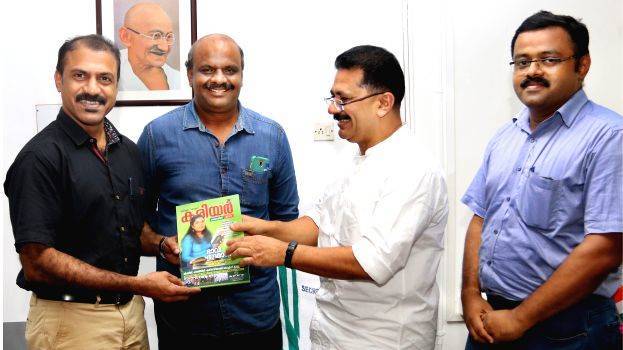 THIRUVANANTHAPURAM: Kerala Kaumudi has brought out a career directory for students. Higher Education Minister K T Jaleel released a copy of Kerala Kaumudi Career Directory 2019 in his chamber on Friday.

The minister released the directory by giving the copy to Kerala Kaumudi general manager (Sales) D Sree Sagar.

Kerala Kaumudi Thiruvananthapuram Bureau Chief K Prasanna Kumar, Corporate Manager (Periodicals) D Rajesh also took part in the function.
The directory, which have comprehensive details of prominent educational centres inside and outside Kerala, will be a perfect guide for students aspiring for higher studies.