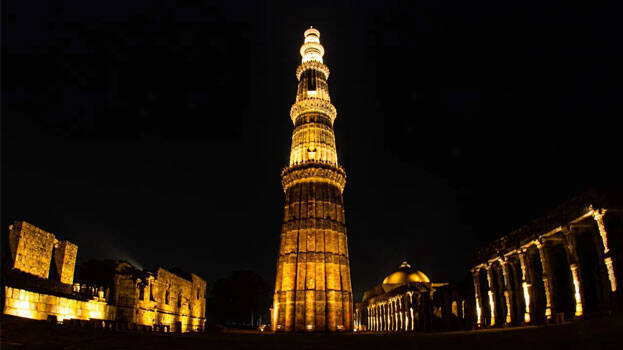 NEW DELHI: Various Hindu organizations staged an agitation in Delhi demanding the renaming of historic monument Qutab Minar. The agitation took place in front of Qutab Minar in Delhi. The organizations have demanded that the monument should be renamed Vishnu Stambh.
Mahakal Manav Sewa activists were seen holding placards and raising slogans along with activists from other right-wing outfits. There is heavy deployment of police personnel in the area as the situation worsened.
In addition, the BJP has also sought the renaming of other landmarks in Delhi, like Akbar Road, Humayun Road, Aurangzeb Lane and Tughlak Lane.
The streets should be renamed after Maharana Pratap, Guru Govind Singh, Maharshi Valmiki and General Vipin Rawat, suggested Delhi BJP president Adesh Gupta.
Last month, the Vishwa Hindu Parishad (VHP) had staged a protest demanding to rebuild the old temples in the Qutab Minar complex. They had also added that Hindu prayers and rituals should be resumed along with it.