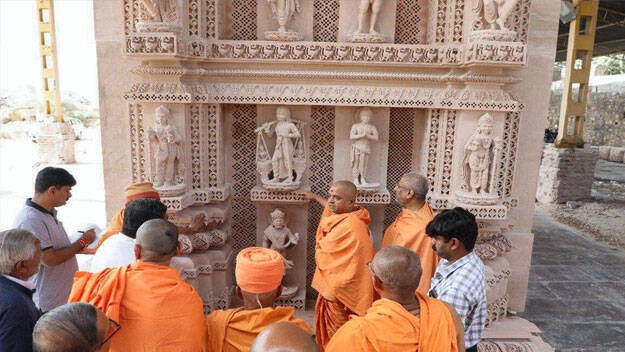 ABU DHABI: The demise of UAE President Sheikh Khalifa bin Zayed Al Nahyan was a sad news for the whole Arab world. UAE is observing 40-day mourning in the country. Condolence messages have been flowing from various corners of the world condemning the leader's death. Now, UAE is witnessing another scene of religious harmony as well.
The authorities of BAPS Hindu temple in Abu Dhabi have announced that they will offer special prayers for Sheikh Zayed Al Nahyan. The announcement was made by the priest of the temple. "His leadership has inspired this nation to become a home of peace and prosperity and a beacon of harmony and tolerance. For the coming days special prayers will be offered at the BAPS Hindu Mandir and the homes of all devotees", the chief priest said in his statement.
The construction of the first Hindu temple in UAE is progressing in the Sheikh Zayed Road.