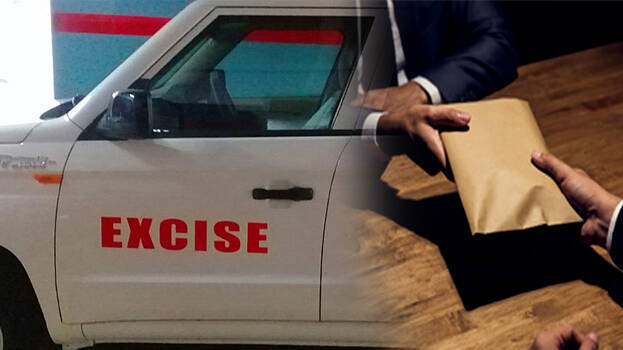 The recent vigilance raid at the excise offices in Palakkad showed us that bribery is still very much prevalent in some government offices. Vigilance had seized Rs 2.24 lakh from the office of the Deputy Excise Commissioner and Rs 7.99 lakh from the office of the Deputy Excise Commissioner at Kadangode. According to the police, the money was brought to pay bribes to the officials.
A permit is required to transport toddy from Palakkad to other districts. The toddy shop contractors, who come with an application to transport toddy, will have to pay a bribe to the excise officials. This money will be distributed on the basis of the grade of the officers. Occasionally the officers will conduct some raids to convince the locals. Some of the officers may also be suspended. However, they will be reinstated within a gap of few months.
Palakkad district is famous for the production and sale of toddy. Excess toddy is usually transported to other districts. In order to acquire permits for this, officers should be given bribes in addition to the prescribed fee. According to the office peon at the Civil Station, Rs 10 lakh seized during the raid on Monday was the money brought by toddy shop owners as a bribe for the officers. The rule states that the shop license must be renewed once a year, while the permit to transport toddy out of the district has to be renewed every six months. While the government does not benefit from this, the officials are given the opportunity to take bribes twice a year.
The authorities used to turn a blind eye to small bribery at a time when there was a meager pay structure in the excise and police. Today, the government pays decent salaries to its employees. Yet, corruption and bribery persist in many departments. The e-governance reform was introduced to facilitate office operations and to close loopholes in bribery. Many departments are yet to become free from the great curse of bribery even after that. A few days ago, a woman engineer of the Irrigation Department was arrested in a bribery case. The engineer had demanded a large bribe from a contractor. The officer faced vigilance action just months before her retirement. The sight of government officers, who receive large sums of money and allowances, demanding bribes has become a common thing. Several small contractors are carrying out government works by taking large sums as loans. These contractors are often forced to pay bribes to several people in the office in order to get their bills cleared. This situation will change only if those caught red-handed are subjected to severe punishment.