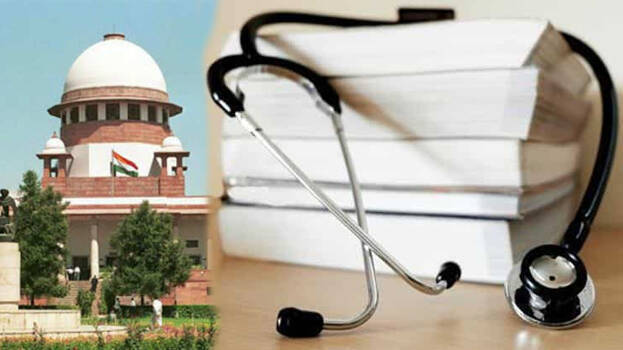 NEW DELHI: A web portal will be set up under the supervision of the Supreme Court to allow students to lodge complaints if self-financed medical colleges demand capitation fees. A bench of Justices L Nageswara Rao and B R Gavai has also ordered to stop accepting payment of fees in cash.
The apex court had directed the central government to set up a web portal to lodge complaints as several colleges were charging capitation fees in various ways despite the ban. Complaints can be made through the portal even if the admission fee is demanded in cash. The web portal should be advertised in the media in English and local languages ​​at the time of admission. The Centre should direct the Chief Secretaries of the States and Union Territories for this. Pamphlets about the portal should also be provided to students and parents during counseling.
The National Informatics Centre (NIC) under the Ministry of Information Technology will create the website.The apex court also warned the committees to be cautious as managements are likely to demand more money in addition to the amount recommended by the state fee fixation committees.
The Supreme Court has intervened in the petitions filed by several students, including Malayalees, who have been admitted to self-financing medical colleges in Karnataka during various years. Senior Advocate Salman Khurshid has been appointed as Amicus Curiae. The Supreme Court accepted Amicus Curiae's recommendations and issued the directions.