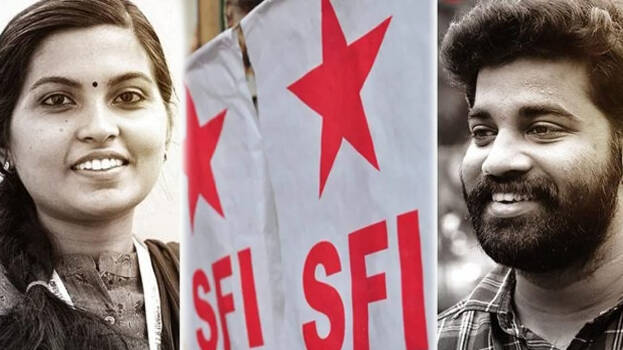 PERINTHALMANNA: K Anusree and PM Arsho have been elected as the state president and secretary of the SFI. Palakkad native PM Arsho, a PG student of Maharaja's College, is also SFI Ernakulam district secretary. K Anusree is the SFI Kannur district president.
Vice presidents: Dr. Shareena Salam, AA Akshay (Alappuzha), Gokul Gopinath (Thiruvananthapuram), V. Vichithra (Palakkad). Joint secretaries: GT Anju Krishna (Kollam), KV Anurag (Kozhikode), Hasan Mubarak (Thrissur), E Afzal (Malappuram).
Secretariat members: Jishnu Shaji (Wayanad), Amal Abraham (Pathanamthitta), Tony Kuriakose (Idukki), Bibin Raj (Kasargod), Saritha (Thrissur), Vaishnav Mahendran (Kannur), Melvin Joseph (Kottayam), Janvi Sathyan (Kozhikode).

The 34th SFI state conference kicked off with the hoisting of the flag by welcoming group chairman P Sreeramakrishnan at Perinthalmanna Municipal Stadium. The conference will conclude today.