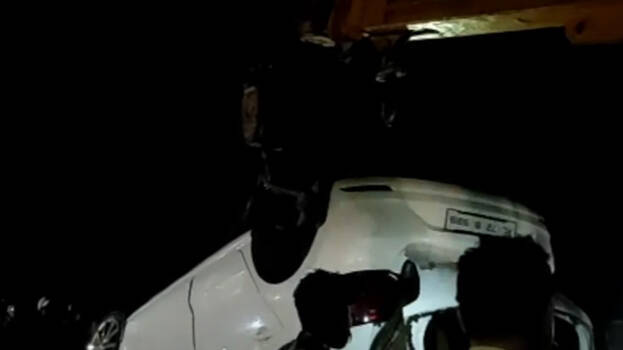 KALPETTA: Two migrant labourers were killed after a speeding car lost control and rammed into them. The deceased have been identified as Uttar Pradesh native Durgaprasad and Bengal native Thulsiram. The incident took place near the Changadakkadavu bridge in Mananthavady on Friday night.
Sources said that the speeding car lost control and hit the pedestrians before overturning in the middle of the bridge. Durgaprasad fell into the river. His body was recovered at around 1 am.
The bodies are currently kept in a hospital in Mananthavady. Amal and Tobin, both natives of Thonichal, were in the vehicle. They also suffered injuries and are undergoing treatment at the hospital.