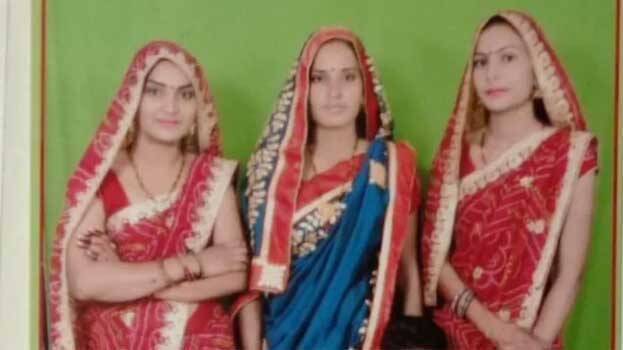 JAIPUR: In a tragic incident, three sisters committed suicide along with their two children. They were found dead in a well in Dudu Town in Rajasthan's Jaipur. The dead have been identified as Kalu Meena (25), Mamta (23), Kamlesh (20), and Kalu's children, a 4-year-old boy and a 27-day old infant. Mamta and Kamlesh were pregnant. The bodies were found four days after the women went missing.
The women were married to three brothers from the same family in Chapiya village of Dudu Jaipur district. They were married off in 2003, while they were still minor. The women's family alleged that the in-laws regularly harassed them over dowry. They also faced domestic violence from their alcoholic husbands. Kalu Meena was hospitalized for 15 days after being harassed by her husband's family. The woman, who had sustained serious injury to her eyes, left the hospital only a few days back. Lately, Kamlesh was also beaten for talking on the phone.
Although the sisters did not leave a suicide note, their family members have shared a WhatsApp status of the youngest sister Kamlesh where she wrote in Hindi, "We are leaving now, stay happy, the reason for our death is our in-laws, it's better to die once and for all than die every day. So, we have decided to die together. We hope, the three of us will be together in the next life. We don't want to die but our in-laws harass us. Don't blame our parents for our death".
Even though married off at a young age, the sisters were interested in studies. Kalu was a final year BA student and Kamlesh had got admitted into the university. However, their husbands have only studied till fifth and sixth grades. The husbands were not in favour of their studies and did not want them to get jobs.
The police have registered a case against the husbands and in-laws in connection with the incident. Dowry harassment will also be included in the case.