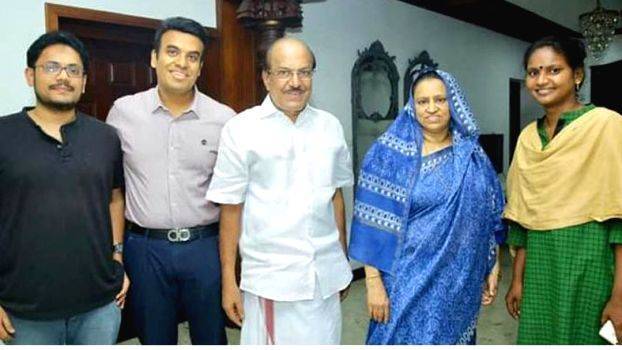 THIRUVANANTHAPURAM: Muslim League leader P K Kunhalikutty has congratulated UDF candidate Ramya Haridas, who made a landslide victory in Alathur by mainly contesting against LDF's P K Biju in Alathur. He also posted on his Facebook page the photo of him posing along with his family and Ramya.
"Kerala's pride, Alathur's MP. Me and my family along with Ramya, Kerala's sister and the author of the most dazzling victory of this Lok Sabha election…Congrats Ramya Haridas," he wrote on his FB page after posting their group photo.
During the election campaign LDF convenor A Vijayaraghavan had tried to link up Ramya with Kunhalikutty, triggering controversies and criticism.
Vijayaraghavan had said that as soon as her candidature was announced, Ramya first ran to Panakkadu. After seeing Thangal there, she ran to Kunhalikuty. I don't know what would happen to that girl.
Kunhalikutty's post is seen as an answer to this comment.