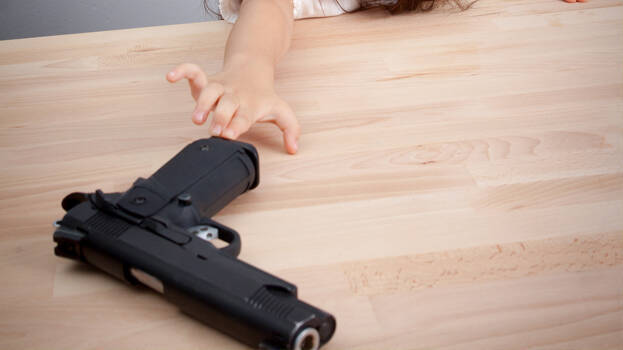 MIAMI: A two-year-old boy accidentlly shot and killed his father in Florida, US. The toddler had fired from a loaded gun, which was left unattended by his parents. The latest incident comes amid ongoing talks about gun violence in the country. The tragic incident took place on May 26. The dead has been identified as Reggie Mabry.
Initially, the police believed that the 26-year-old youth had committed suicide using the gun. However, the eldest of the couple's three children later told investigators that the trigger was pulled by his two-year-old brother. The baby got the gun from a bag that was left on the ground. Five family members, including a five-month-old girl, were present in the room at the time of the incident. Meantime, reports suggest that both parents were on parole at the time after multiple offenses of child neglect and drug use.
Lately, several mass shootings and gun violence had erupted in the US in various places, including a supermarket, hospital and primary school, among others. Numerous people were killed in such incidents. Following which, debates over gun regulations are raging in the country.