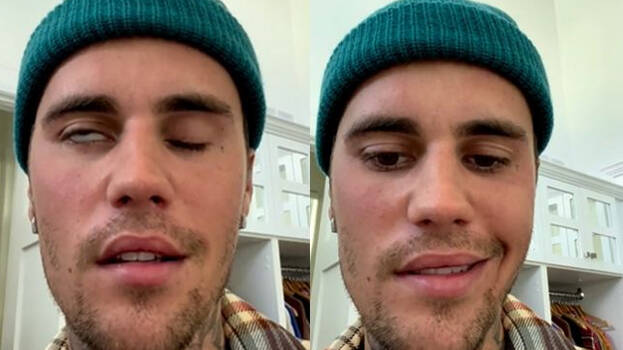 Singer Justin Bieber has revealed to fans that he was suffering from partial face paralysis. In a video posted on his Instagram page, the 28-year-old singer said that he had contracted Ramsay Hunt Syndrome which affected nerves in his ear and face.
Beiber announced that he will be taking a break from work as he needs time to recover. Apologising to his fans, he said that his condition was "pretty serious" and that was the reason why some of his shows were cancelled in recent times.
"As you can see, this eye is not blinking, I can't smile on this side of my face, this nostril will not move. So, there's full paralysis on this side of my face," Justin said.

"So for those who are frustrated by my cancellations of the next shows, I'm just physically, obviously, not capable of doing them. This is pretty serious, as you can see."

Beiber said that he has been doing facial exercises to recover but that he does not know how long it will take to recover.
Ramsay Hunt syndrome is a rare neurological disorder characterized by paralysis of the facial nerve and a rash affecting the ear or mouth.