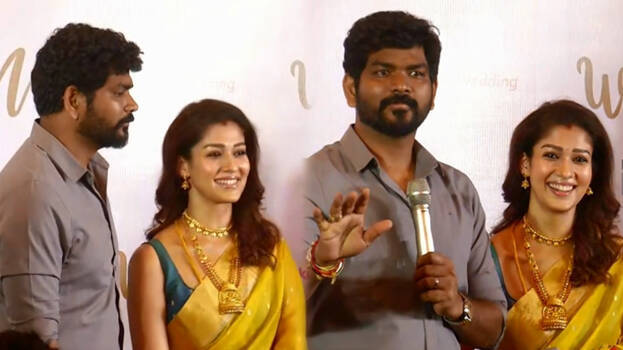 South Indian star beauty Nayanthara was spotted adorning a Yellow sari once again. Newlyweds Nayanthara and Vignesh Sivan were seen at the post-wedding reception organized for journalists in Chennai.
"The support we have received till now is really great. We hope that it will continue", said Nayanthara. "It was in this hotel that we first met and I told the film's story to Nayanthara", said Vignesh. The star couple left the meet after posing for pictures before thejournalists. The pictures and videos of the duo's Tirupati visit had gone viral on social media, last day.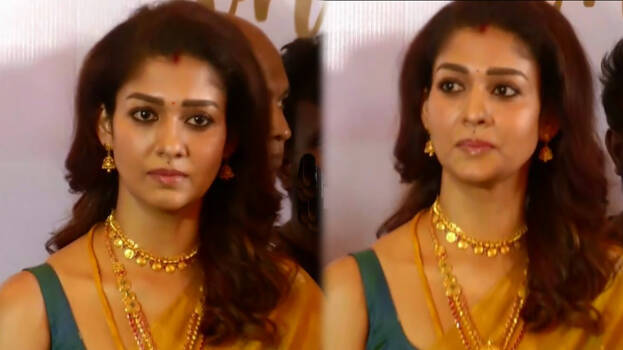 The star couple tied the knot, on Thursday at a resort in Mahabalipuram as per Hindu rituals, in the presence of close friends and relatives.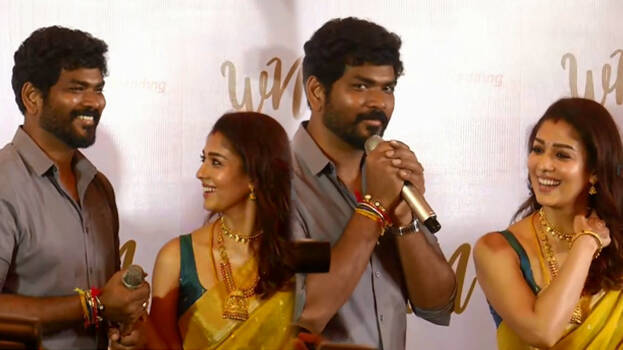 The wedding was initially planned to take place at Tirupati Temple, but was later shifted to the resort. The couple, who are devout believers, visited Tirupati, the next day after marriage. The pictures of their temple visit has gone viral on social media.