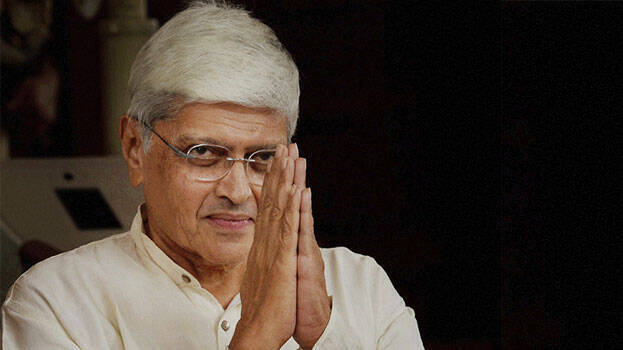 NEW DELHI: Gopalkrishna Gandhi is likely to be the opposition's candidate in the presidential polls. NCP chief Sharad Pawar spoke with Gopalkrishna Gandhi, who hinted that he will accept the candidature only if there is consensus. Meantime, Sharad Pawar has sought the support of Odisha Chief Minister Naveen Patnaik. According to opposition leaders, the announcement will be made by around 2:30 pm on Tuesday.
Earlier, NC president Farooq Abdullah, who was the opposition's probable choice for the presidential polls, had declined to contest the elections citing the uncertain times in Jammu and Kashmir and the scrapping of the state's special status. Sharad Pawar had also declined to be the opposition's joint candidate in the polls, citing health issues and lack of consensus in the BJP. He expressed his stance in a direct meeting with Sitaram Yechury and D Raja and suggested Ghulam Nabi Azad for the candidature.
Afterwards, Pawar also expressed his stance at a meeting called by TMC chief and West Bengal Chief Minister Mamata Banerjee to discuss about the presidential candidates. Following Pawar's withdrawal, the names of Farooq Abdullah, Gopalkrishna Gandhi and Yashwant Sinha were to be considered. As Farooq Abdullah also declined from contesting, the opposition is now left with Gopalkrishna Gandhi as their possible candidate for the presidential polls.