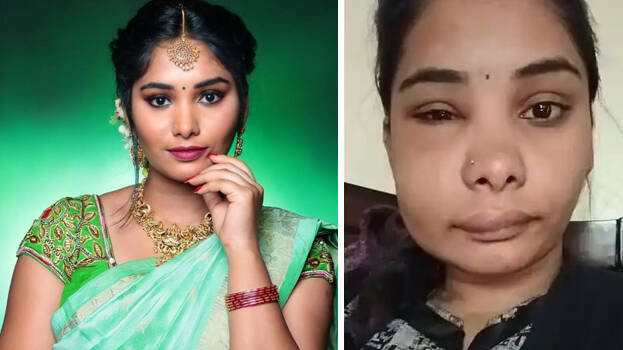 BENGALURU:Kannada actress Swathi Sathish looks unrecognisable after doing root canal surgery on her tooth. The actress' face is swollen and looks disfigured following the surgery. Her lips also slightly drooped. She says it has been difficult for her to move out of her house after the surgery.
Swathi did root canal treatment due to severe pain in her teeth. However, the actress said that she still felt pain after the surgery and swelling in her face and lips. But the actress said that she returned home as the doctors assured her that the swelling will be healed in two to three days.
But even after 20 days,the pain did not subside and the swelling has not gone down. So the actress had to seek treatment at another hospital. The actress said that the doctors at the new hospital told her that she was given the wrong medicine while doing the root canal. Swathi later responded that she was given salicylic acid instead of anesthesia before the root canal treatment and that is why her face was disfigured. Swathi is currently resting at home.