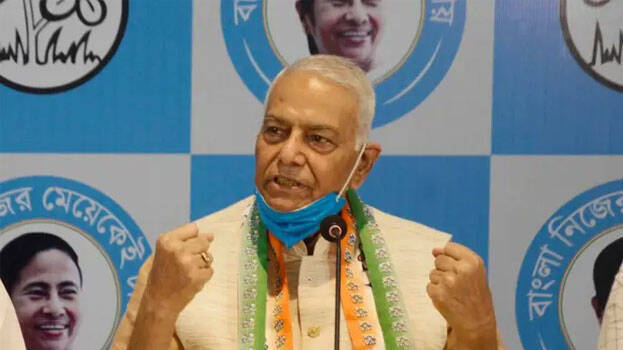 NEW DELHI: Trinamool Congress (TMC) leader Yashwant Sinha expressed consent to contest in the presidential polls. Taking to Twitter, Sinha said that it was time for him to step aside from the party.
"I am grateful to Mamataji for the honour and prestige she bestowed on me in the TMC. Now a time has come when for a larger national cause I must step aside from the party to work for greater opposition unity. I am sure she approves of the step," Sinha tweeted. Yashwant Sinha was fielded as a probable presidential polls candidate from the very beginning.
Sinha expressed his consent for the candidacy ahead of the opposition leaders' meeting to discuss about the presidential polls. The meeting of 17 opposition parties is held in New Delhi.
Prominent leaders including Sharad Pawar had spoken with Sinha, last day. Yashwant Sinha, a political leader from Bihar, has served as India's finance minister and foreign minister, before quitting the BJP in 2018.