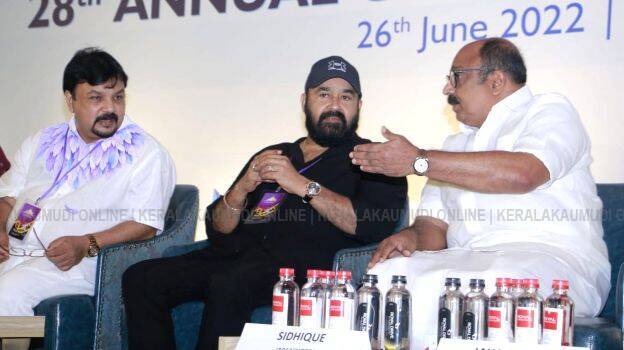 KOCHI: Actor Shammi Thilakan has not been ousted from the Association of Malayalam Movie Artists (AMMA), actor Siddique said in a press conference. The general body does not have the right to expel a member. Only the executive committee has the power to do it. The majority was in favour of expelling Shammi Thilakan. However, the executive committee will take a decision after hearing his opinion, said Siddique.
For the past few days, he has said a lot of things against the organization through social media and other media platforms. The members of the organization have raised strong opposition against the allegation that AMMA is a mafia gang. It was said in the last general body too. Today, the general meeting expressed strong objection and has entrusted the executive committee to take action on the matter. Shammi was asked to give an explanation to the disciplinary committee. However, he did not attend it. A decision will be taken in the next executive committee, said Siddique.
Meantime, Edavela Babu said that there will be no action against Vijay Babu for now and further decisions will be taken after the court verdict. AMMA will function as per the court's directive, he said.
Meanwhile, actor Shammi Thilakan said that he has done nothing wrong so as to be expelled from AMMA. "I have not called anyone mafia gang. My statements were distorted. The AMMA executive committee had sought an explanation following the issues since 2017. I had given a detailed explanation in a timely manner based on the words and sentences in the letter", said Shammi Thilakan. "After that, I have not been given any letters. The AMMA office bearers have not informed me about the expulsion. I have not done anything wrong so as to get expelled. I don't expect that AMMA will oust me. I have never even thought about being expelled from the organization. It's not even clear what was the wrong I had committed. In 1994, AMMA had issued letter pads using my money too. I am the third member of the organization. If I am ousted for that very letter pad, then I will see to it then", he said.