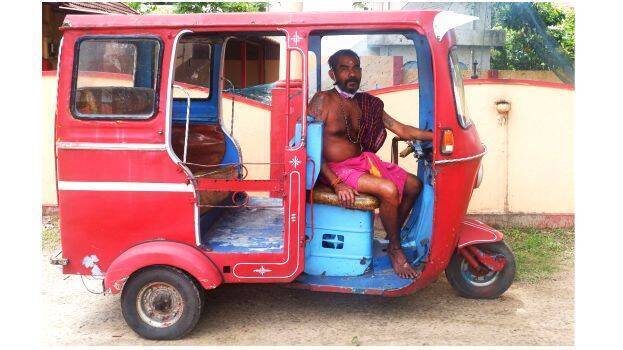 KOCHI: This Lambi auto is a character in several movies including Dileep's 'Ezhu Sundara Rathrikal'. Although Lambretta company has stopped auto production, Bollu who runs a tea shop in Elamakara travels everywhere in Lambretta auto. He wears a saffron dhoti and a thorthu(towel) and roams around in auto.

49-year Bollu alias Balraj was the owner of several autos once. His friend was his business partner and together they bought 27 autos. The 1983 model Lambretta with number KEF-1348 was one among that. He later sold all autos when there was no place to park at night. Still, he didn't sell Lambi. It has a mileage of 20 km and five-litre petrol tank is at the front.
Bollu, who dropped out of eighth grade and became a helper at the tea shop run by his father in front of the Elamakkara Dattatreya temple, has not worn a shirt since. When he went to the temple to fetch tea from time to time, he had to go without a shirt. So wearing saffron dhoti and thorthu became a habit. The last time he used a shirt was for his own wedding.
Eight years ago, when he went to his sister's house in Madurai, he bought a cycle rickshaw, which also became a movie star. It has appeared in many films, including 'Vimanam' and 'Kammattipadam'. Daily rent sometimes exceeds two-three thousand rupees. Rates increase on Sundays.
People also visits his tea shop for Bollu's special masala dosa. His family supports him in his interests. 'I won't sell Lambretta and cycle rickshaw no matter how much money was offered, said V B Balraj.