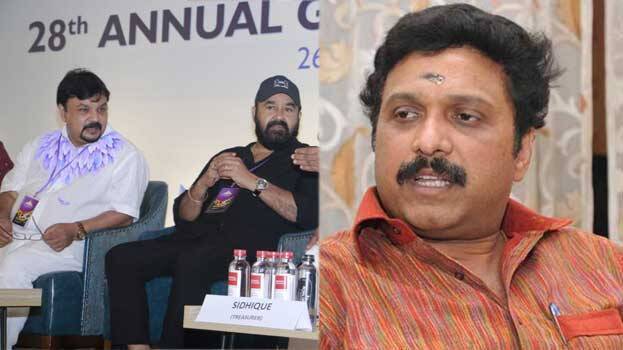 KOLLAM: Actor and MLA K B Ganesh Kumar came down heavily on Edavela Babu, general secretary of the Association of Malayalam Movie Artists (AMMA) and its president Mohanlal. He criticized Edavela Babu for his statement that AMMA is a club. Like how Dileep resigned in the actor assault case, actor and producer Vijay Babu should also resign in the case.
AMMA is not a club. Like seen in clubs, has a bar and a gambling center set up in AMMA. In my knowledge, AMMA is a charitable organization and it is registered like that. In any situation if it has been changed, then Mohanlal and Edavela Babu should clarify it. The statement had hurt him a lot, he said.
The organization started with the aim that none of the members of AMMA should suffer during old age. If AMMA has not been declared as a club, then Babu should withdraw his statement and apologize to the members and the society. The president did not correct when Babu said that AMMA is a club. Will write a letter to Mohanlal. Usually replies are not obtained. If AMMA is a club, then I will resign from it, he said.
Ganesh also lashed at Vijay Babu. He should resign like how Dileep resigned. AMMA owes a reply to the survivor. It seems there is truth in what she said. There was an allegation that Edavela Babu was with Vijay Babu in the Gulf, he said.