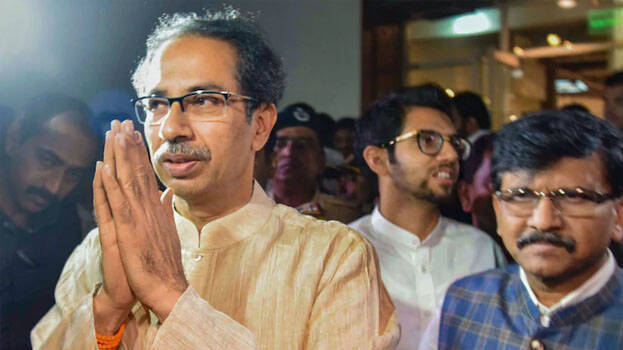 MUMBAI: Uddhav Thackeray has resigned as Maharashtra Chief Minister. Uddhav Thackeray's resignation comes soon after the Supreme Court allowed a floor test against the government. Thackeray announced his resignation through Facebook. He also resigned from the Maharashtra Legislative Council.

"The Supreme Court has given the verdict on the floor test. I want to thank the governor who upheld the democracy by asking us to hold a floor test in 24 hours after a delegation met them," Thackeray said.
He also expressed gratitude to NCP and Congress, allies in the coalition government. "I want to express my gratitude to the people of NCP and Congress that they supported me. From Shiv Sena, Anil Parab, Subhash Desai and Aaditya Thackeray, these people were only present when the proposal was passed while NCP and Congress people also supported the proposal," he said.
Thackeray later submitted his resignation to state Governor Bhagat Singh Koshyari in Raj Bhavan. The Governor, who accepted the resignation, asked Thackeray to continue as CM until an alternate arrangement is made.
The Supreme Court on Wednesday gave its go-ahead for the floor test in Maharashtra Assembly as it refused to stay the state Governor's decision which was challenged by Shiv Sena chief whip Sunil Prabhu.
The MVA government in Maharashtra has been facing a political crisis after a revolt in Shiv Sena. The rebel MLAs led by Eknath Shinde have been camping in Guwahati.