Bollywood star Shahid Kapoor's wife and YouTuber Mira Rajput, an active presence on social media, is currently celebrating vacation along with her family in Italy.
However, Mira has shared a disappointing experience she had to endure at a hotel in Italy. Taking to Instagram, she revealed that the resort where they stayed had limited food option and dirt sheets.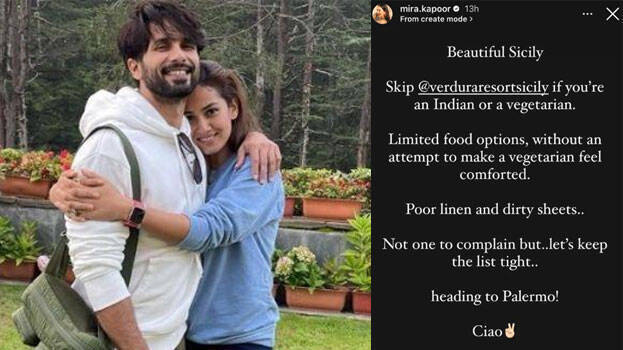 She has also tagged the hotel in her post. "Beautiful Sicily. Skip @verduraresortsicily if you're an Indian or a vegetarian. Limited food options, without an attempt to make a vegetarian feel comforted. Poor linen and dirty sheets... Not one to complain but.. let's keep the list tight... Heading to Palermo! Ciao", she wrote on social media.