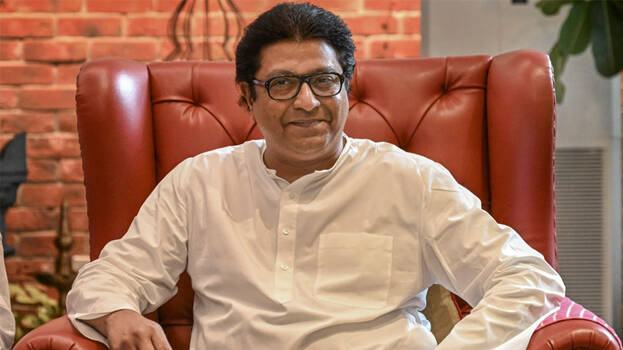 MUMBAI: Former Shiv Sena leader Raj Thackeray reacted after the collapse of the Uddhav Thackeray cabinet in Maharashtra.'When anyone misunderstands good fortune as one's personal accomplishment; therein begins the journey towards one's decline!'wrote Raj Thackeray wrote on Twitter.
Raj Thackeray is the son of Shiv Sena founder Bal Thackeray's brother. Raj Thackeray was known as a more aggressive leader than Bal Thackeray's son Uddhav Thackeray. Raj Thackeray was adept at delivering speeches that roused the activists. After the death of Bal Thackeray, Raj Thackeray was expected to take over as the leader of the Shiv Sena, but Uddhav Thackeray was chosen.
After that, Raj Thackeray left the Shiv Sena and started a new political party, the Maharashtra Navnirman Sena (MNS). There is a general opinion in Maharashtra that Raj Thackeray follows Bal Thackeray's stance than Uddhav Thackeray. Rebel leader and Maharashtra Chief Minister Eknath Shinde follows almost the same stance.
Raj Thackeray was completely silent when rebel MLAs moved against Uddhav Thackeray within the party. The political turmoil intensified while Raj Thackeray was admitted to hospital for an operation. Raj Thackeray may not have reacted perhaps due to health reasons. However, Raj Thackeray's tweet today revealed that he has not lost any of his ill-feeling towards Uddhav Thackeray.