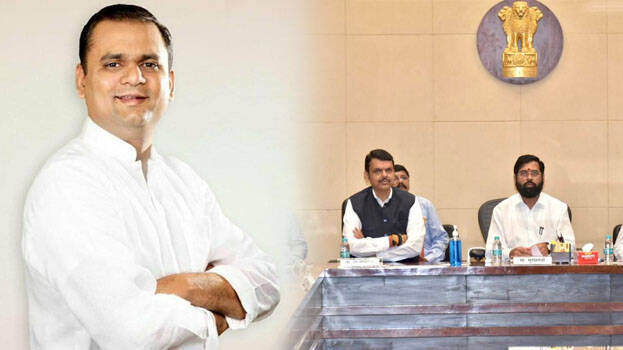 MUMBAI: Shinde-BJP government won the first test in the Maharashtra Assembly. BJP MLA Rahul Narvekar was elected Speaker. Rahul won by getting the support of 164 people. Rahul Narvekar became a member of the Maharashtra assembly for the first time in the last assembly elections.

The election procedures started in the assembly at 11 am. Rahul's opponent was Rajan Salvi, a Shiv Sena MLA and a confidant of Uddhav Thackeray. The post of Speaker fell vacant last year after Congress leader Nana Patole resigned. Deputy Speaker Narhari Zirwal was holding the charge of Speaker.
The Shinde government has to prove their majority on Monday. The main focus of the two-day special legislative session is the election of the Speaker and proving majority. Meantime, Aditya Thackeray informed that Shiv Sena's legislative party office has been closed. What is the big deal about closing the office, he asked?