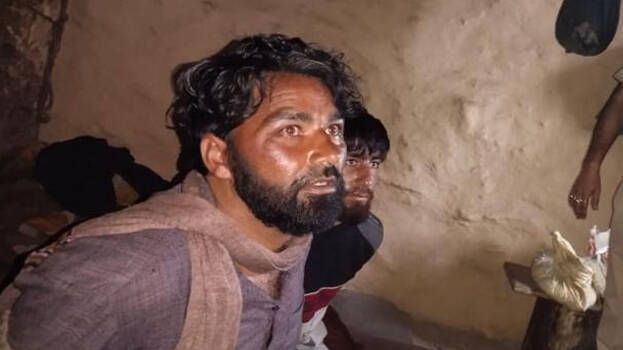 NEW DELHI: A recent report claimed that one of the Lashkar-e-Taiba (LeT) terrorists, who was captured and handed over to the army by the villagers of Tuksan village in Reasi district of Kashmir, had been the head of BJP's IT cell. Faizal Ahmed Dar and Talib Hussain were apprehended by the villagers and handed over to the security personnel.
It was later found that Talib Hussain had been an active member of the BJP and the Jammu chief of Minority Morcha, a feeder organization of the BJP.
BJP spokesperson RS Pathania said that the terrorists managed to infiltrate into the party as a negative result of the online membership campaign started to increase party membership. "I'd say this is a new model -- entering the BJP, gaining access, doing recce... there was even a plot to kill the top leadership which was busted by the police," he said. Pathania also demanded that steps should be taken to check the criminal background of those joining the party.