'Paappan', directed by Joshiy and starring Suresh Gopi, is all set to hit the theatres. In the movie, Suresh Gopi plays the role of Abraham Mathew Mathan IPS. The film has a stellar cast including Gokul Suresh, Neeta Pillai, Nyla Usha, Asha Sharath, Kaniha, Chandhunath, Vijayaraghavan, Tini Tom and Shammi Thilakan.
Now, Suresh Gopi and Nyla Usha have shared some interesting facts about the film with their fans in an interview with Kaumudy Movies. One can watch another Suresh Gopi in 'Paappan', said the actor.
Suresh Gopi also revealed about how Gokul Suresh ended up in the movie. "After seeing Gokul's movies, Joshiyettan told me that he is a good actor, but has not yet fallen into the right hands. At the time, 'Paappan' was not even in our minds", he said.
"Later, when I said okay for Paappan, he told me that there would be an interesting area, if the father and son acted together", Suresh Gopi said.
The actor also responded to the bad comments against him. "There was a comment that I highlighted Joshiy forgetting Thampi Kannanthanam. Let me just open my heart. Don't act too smart. When Thampi Kannanthanam died, who went there? Who all went for his daughter's marriage? There is Kunjumol chechi… Go and ask her. That is my respect. I don't have to prove it to you, very sorry", he said.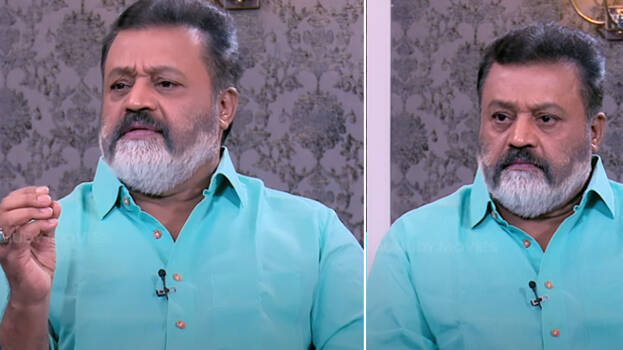 Talking about those who criticize his charity efforts, Suresh Gopi said, "I am not a person who earns crores of money. I had no movies for five years. I have given from what I have received. If you make a thousand crores and give ten lakhs or one crore out of it, that is great glory. What I offer for the poor, some are expressing contempt in the name of caste. One should see who did it and with what did he do it. Honesty is important. It doesn't matter if you boast about it. God knows what you did with the money and with what attitude you did it", said the actor.
He also revealed that there have been ups and downs in his relationship with Mammootty. "If someone hands me a phone saying it's Mammootty, then I will talk only after standing up. That much depth is there. But, our relationship has also been rocky. I have never been a reason for it and will never be. There are numerous such relations in cinema", he added.