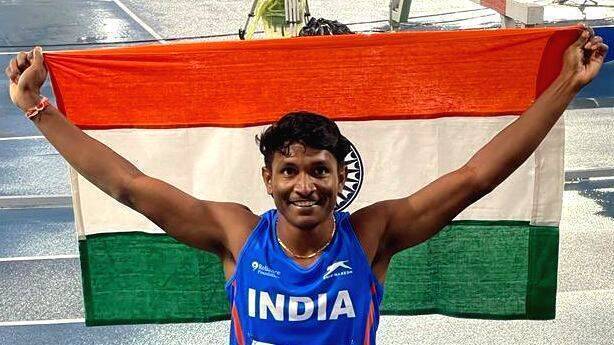 CALI(COLUMBIA): After the Commonwealth Games, the Indian athletics team also won a medal in the World Under-20 Athletics Championship. Selva P Thirumaran won the silver medal with career best performance in Men's Triple Jump. 17-year-old Selva won the second position by jumping 16.15 meters. Jaydeon Hibbert of Jamaica won the gold after crossing the championship record distance of 17.27 m. The Indian women's 4–400m team has qualified for the finals.
Malayali athletes had won the first two positions in the Commonwealth Games triple jump. Eldhose Paul won the gold and Abdullah Aboobacker won the silver. Amit Panghal won gold in men's boxing. Panghal's achievement is in the 51 kg category. Amit defeated Kieran McDonald of England.
Nitu Ghanghas also won gold for India in women's boxing. Nitu defeated England's Demie Jade for a score of 5-0 in the 48 kg category.
P V Sindhu secured medal in badminton women's singles. She defeated Singapore player Yeo Jia Min and entered into the final. Sindhu's victory is for scores 21-19, 21-17. The player has previously won four medals in the Commonwealth Games.
The women's team won bronze medal in hockey. The medal was won by defeating New Zealand in the final. Both teams were tied at 1-1. After losing to Australia in the semi-finals, India played the match for the bronze medal.