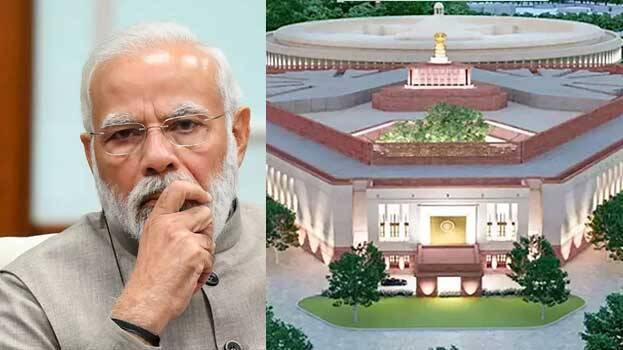 NEW DELHI: The central government has begun the construction work of the Prime Minister's new residence in Blocks A and B on Dara Shikoh Road South Block in Delhi, as part of the Central Vista redevelopment project.
The complex will be built in an area of around 2,26,203 square feet at a cost of Rs 467 crores. Of which, the prime minister's residence will be spread over an area of 36,328 square feet. According to national media reports, apart from Modi's residence on the ground and first floors, the south block will also house the prime minister's home office, sports facilities, staff quarters, Special Protection Group (SPG) office, a Seva Sadan and a security office among others.
The major attraction of the complex is an underground VIP tunnel that directly leads to the prime minister's home office. It will connect the prime minister's residence to the executive enclave, which will house the Prime Minister's Office (PMO), the new Parliament and the Vice President's residence. The underground tunnel is being built to help ease frequent traffic jams in the Central Vista area due to restrictions and barricades during the journey of the prime minister and his entourage.
According to official sources, the construction works of the prime minister's residence will be completed in September 2024. The proposal for the project will soon be submitted before the Expenditure and Finance Committee (EFC) under the finance ministry. A total of Rs 70 crore was allocated for the project in the 2022-23 budget. Prior to the construction, the project has received environmental clearance. The steps for other clearances are in the process.
The new complex is being built not only to bring the prime minister's residence closer to the PMO, the cabinet secretariat and the National Security Council Secretariat, but also to enhance the prime minister's security corridor. The new area can segregate the prime minister's route and thereby avoid traffic jams, said the officials.