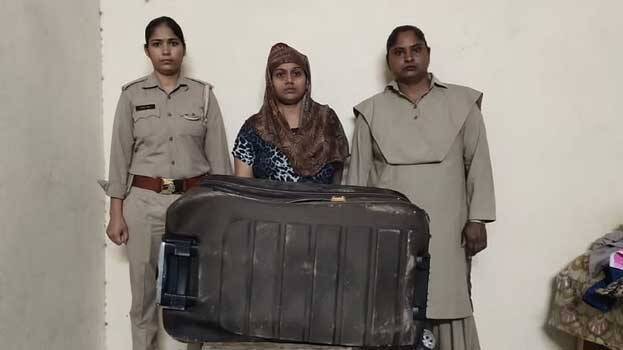 LUCKNOW: A 36-year-old woman was arrested by the police for allegedly slitting the throat of her 22-year-old lover and stuffing his body in a trolley bag. The incident took place in Uttar Pradesh's Ghaziabad on Sunday. The dead has been identified as Firoz, a barber. He was killed by his girlfriend Preeti Sharma for refusing to marry her.
Preeti and Firoz had been living together for the past four years. According to the police, Preeti got separated from her husband after the death of their child. Following which, she began living with Firoz. She wanted to marry Firoz but he kept refusing citing communal reasons. In a fit of rage, Preeti slit his throat with a razor, bought a trolley bag and stuffed the body inside it. She was caught by the police while on her way to dispose the body.
The body was kept inside the bag for a day at their flat. She had attempted to dump it in a crowded place. However, the police, who were patrolling the area, spotted her and questioned her out of suspicion. They opened the bag and found the dead body inside. Meantime, the woman said that it was an accident. However, since she did not try to take Firoz to the hospital, the police concluded it to be a murder.