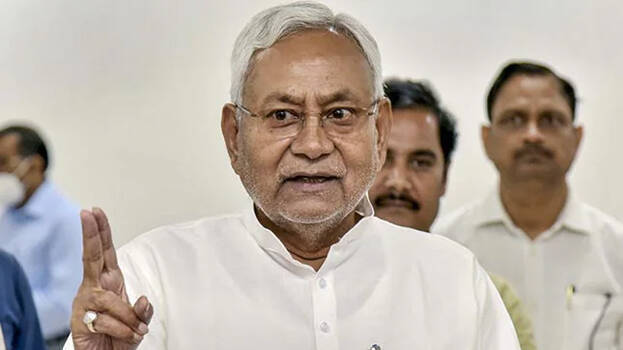 PATNA: Nitish Kumar, who resigned as the Chief Minister of Bihar after ending the alliance with the BJP, will soon return to the post of Chief Minister of the state. He will be returning as the chief minister of the grand alliance comprising RJD and Congress. According to sources, RJD leader Tejashwi Yadav will be the Deputy Chief Minister. Congress representatives will also be in the cabinet.
Soon after resigning as the CM, Nitish met the Governor along with Tejashwi and staked a claim to form a new government. The swearing-in of the new cabinet may take place on Wednesday. Meanwhile, BJP accused Nitish of cheating the people of Bihar.
Nitish Kumar told the media that he decided to leave the NDA with the collective consent of all the MPs and MLAs of the JDU. RJD, Congress and Left parties have announced their support for Nitish who left the NDA alliance.