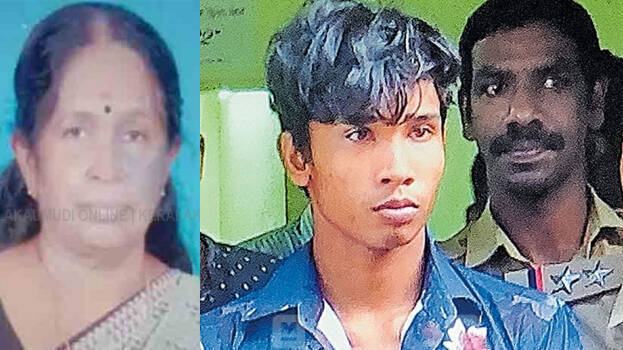 THIRUVANANTHAPURAM: Adam Ali, the accused in the case of murdering Manorama in Kesavadaspurm, came to her house asking for flower. He caught her from behind when she was plucking flowers and then tried to snatch her chain. When she tried to stop him, he stabbed her on her neck. Manorama, who was stabbed, started screaming. He suffocated her using her sari so that her noise will not be heard outside. He told police while collecting evidence that he dragged her body and dumped it into the well.
The knife used to kill her was recovered from a nearby drain. The people tried to manhandle him when he was brought for collecting evidence. The police had to use force to control them.
Manorama (68), wife of Dinaraj of Kesavadasapuram Rakshapuri Road was stabbed on her neck by Adam Ali (21), a native of Bengal Cooch Behar district. The railway security force caught him from Chennai when he was trying to flee to Bengal. He murdered her on Sunday afternoon.
A five-member team including Adam came for the construction work of a house next to Manorama's house. He had a clear information about the house as he was taking water from there for quite some time. He killed her when her husband had gone to their daughter's house in Varkala. Before dumping the body into the well, he tied her legs with a brick so that the body does not surface.