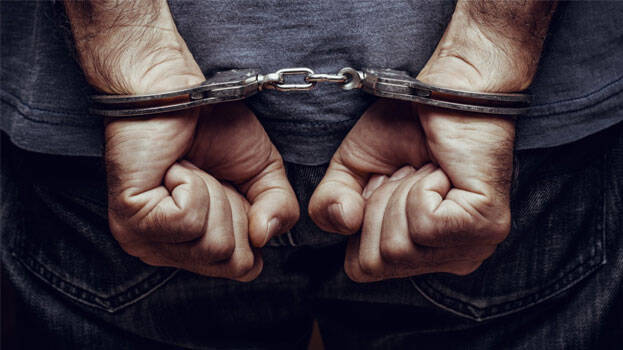 NEW DELHI: The police on Wednesday arrested a criminal who evaded arrest for 22 years after going out on bail in a theft case. The police arrested the elusive Dilshad alias Lalchanda from Delhi's Sultanpuri bus terminal last Wednesday on the basis of a tip-off. . During interrogation, Dilshad said that he turned to crime as he could not make enough money due to his addiction to drugs.
In 1999, he along with his accomplices committed a robbery in Delhi's Badarpur area and stole 23 cartons of engine oil from a truck. Later, the police caught them with the stolen goods. The accused, who was on court bail, sold his house and started living in different places to escape arrest.
Many cases of robbery, extortion, theft and arms smuggling have been registered in his name in various police stations in and around Delhi. The police have found that he is involved in 13 cases under the NDPS Act.