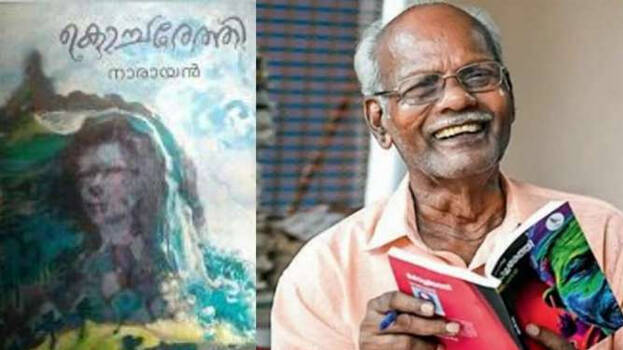 KOCHI: Renowned novelist and Kerala Sahitya Akademi Award winner Narayan passed away on Tuesday. He was 82 years old. He died while staying at his home in Elamakara due to a Covid infection. He died in the afternoon after experiencing difficulty in breathing.
Narayan received the Kerala Sahitya Akademi Award in 1999 for his first novel 'Kocharethi'. This novel, which tells the story of the Malayan community, was later translated into several languages. Translated into English by Catherine Thankamma, this work won the Crossword Prize in 2011. Narayan's other major works include Ooralikkudi, Vandanam, Aaranu Tholkkunnavar and Ee Vazhiyil Aalere Illa.
Narayan was born on September 26, 1940 at Chalappuram in Idukki to Raman and Kodukutty. He expressed the plights and life of the people belonging to the Malayaraya community in his stories and novels.