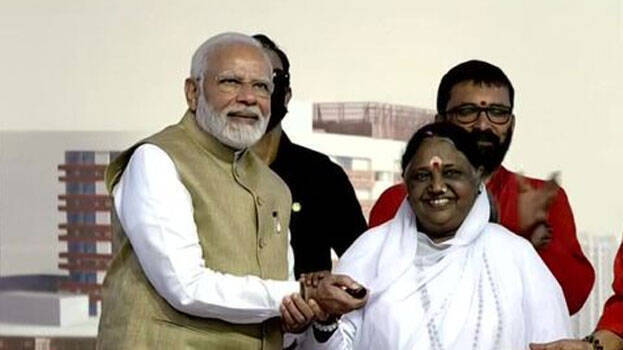 CHANDIGARH: Prime Minister Narendra Modi inaugurated Amrita Hospital in Faridabad, which has achieved the distinction of being the largest multispecialty private hospital in India. The inaugural function started at 11 am Wednesday morning. The 2,600-bed hospital with all medical facilities and 81 specialties will offer world-class treatment when it is fully operational. With that, the locals will get expert treatment available abroad at a lower cost.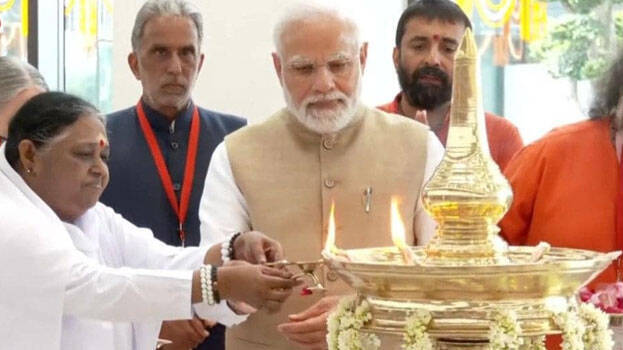 The most expert treatment will be provided for all diseases with the help of modern facilities. This massive urgent care center near the national capital is the realization of Amma's vision of quick recovery for all dependents. It is also the largest pediatric super specialty hospital in India with a separate pediatric unit for each category. The Faridabad Amrita Hospital is spread over 1 crore square feet in 130 acres. The hospital complex consists of 14 towers with an area of eleven acres each.
There will be 500 beds in the first phase. When fully equipped in five years, there will be around 800 doctors and more than 10,000 employees. Apart from the world-class treatment facility, Amrita Hospital, Faridabad is also opening a great employment opportunity for the local people. 534 critical care beds, 64 modular operation theatres, robotic laboratory, nine cath labs, smart clinical lab and 10 radiation oncology bunkers are being prepared. It has a fully mechanized central laboratory facility of 70000 square feet. Amrita Hospital will become one of the rare hospitals that can take 10,000 samples per hour and conduct more than 250 tests from a single sample. A comprehensive jump in organ transplantation is also targeted. Apart from all this, this hospital will also be a center for innovative research in the field of treatment. A seven-storied research block has been constructed for it.