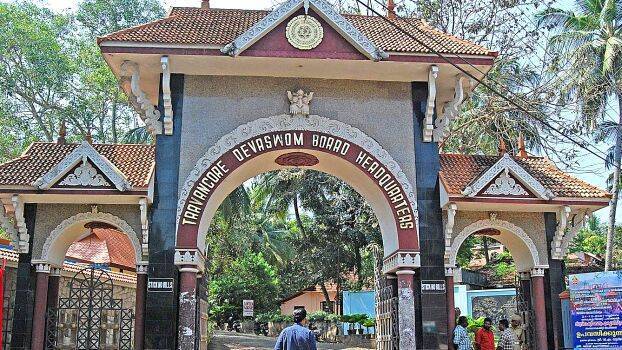 The recruitment to Devaswom Board was left to PSC and later to Kerala Devaswom Recruitment Board after the corruption and nepotism in the appointments to Devaswom Board became unbearable. Barring, the traditional posts in Devaswom and positions in its educational institutions, all the recruitment to the Board is done through the Recruitment Board. Applications are sought, written tests conducted and interviews done before every position to the Devaswom Board is filled. These recruitments are transparent and hence there have been not much complaints against it.
However, reports suggest that there is corruption in the Kerala Devaswom Recruitment Board and in the appointments, which is a matter of grave concern. Illegal appointments take place after taking lakhs of rupees as bribe. In recent days, many reports have surfaced showing that such illegal appointments are indeed taking place. A case has also been registered. According to the Devaswom Board authorities, the police, seems to have less enthusiasm to investigate this recruitment scam.
The Devaswom Board authorities has publically stated their grievances about the police's disinterest in the case. Additionally, Board Chairman, M Rajagopal Nair, said that the board issued this warning so that the public do not fall prey to these fake recruitment agents and lose money. The warning has become useful to aspiring candidates. The statement of the Board Chairman comes at a time when written tests for fifty positions as LD Clerk – Sub Group Officer is due to take place on Sunday. Around 1 lakh candidates will be writing the test.
The reason behind the police's disinterest in investigating this case must come out. Usually, once such a case of recruitment scam is registered, the police is quick to take action. However, here the police has been slow to investigate, even after clear evidences were present to them.
Fake appointment orders, with the signature of the Devaswom Secretary, was received by a candidate in Kozhikode. It is found out that an agency in Chennai prepared the fake appointment order. Similarly, two candidates in Parumala and Mannar respectively have found to receive such fake appointment orders. There is also a report that a candidate got such an appointment to the position of temple priest.
The Recruitment Board complained that the police is not investigating the above four cases properly, even though the complaints were filed to the police many weeks ago.
Devaswom Board recruitment scam might look puny when compared to scams in the name of PSC. However, there seems to be bigger fishes behind the Devaswom Board recruitment scam by looking at how they made fake letter heads and seals. Most of those who received fake appointments are said to have given lakh of rupees as bribes too. Therefore, a transparent investigation, free from political interference, must be done to bring the culprits to light.