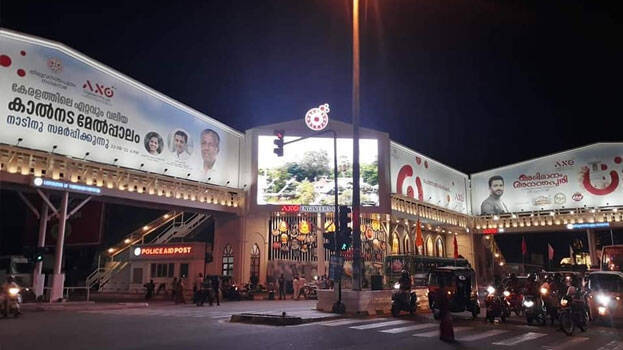 THIRUVANANTHAPURAM: Following the Kerala Kaumudi news that the public is not using the foot over bridge built at East Fort by spending crores of rupees, Mayor Arya Rajendran has said that necessary action will be taken. The Mayor's response to Kerala Kaumudi was that immediate action will be taken to prevent pedestrians from crossing the road. The mayor communicated the matter with the members of the governing body of the municipality and the police officers. The traffic advisory committee of the municipality will be convened soon.
The mayor, who is not in Thiruvananthapuram, will return only after two days. The PWD Standing Committee Chairman DR Anil said that the decision on when to convene the traffic advisory committee will be taken after the arrival of the mayor. Municipal officials will also hold a meeting with the traders of East Fort.
The governing body members say that the municipal council cannot take a decision alone on the matter. It is the responsibility of the police to stop pedestrians from crossing the road. On Monday, when the news broke, the police were asked to take serious action, but there was no official decision to prohibit pedestrians from crossing the road in East Fort, which pulled the police back. It has been a month after the inauguration of the foot over bridge. The foot over bridge became a reality after the Human Rights Commission intervened to end the frequent traffic accidents in East Fort. Kerala Kaumudi had earlier reported the news that the construction of the foot over bridge is unscientific.