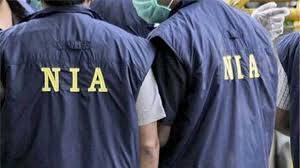 Kerala (39), Tamil Nadu (16), Karnataka (12), Andhra Pradesh (7), Telangana (1), UP (2), Rajasthan (4), Delhi (2), Assam (1), Madhya Pradesh (1), Maharashtra (4) Goa (1), West Bengal (1), Bihar (1), Manipur (1)
Those taken into custody:
Kerala (22), Andhra Pradesh (5), Assam (9), Delhi (3), Karnataka (20), Madhya Pradesh (4), Maharashtra (20), Puducherry (3), Rajasthan (2), Tamil Nadu (10) UP (8). Prominent: Popular Front Chairman OMA Salam, Former Treasurer Nadeem, Delhi Chief Parvez Ahmed etc.
Nadeem, the former treasurer of the Popular Front, who led the protests against the Citizenship Amendment Act and the National Register of Citizens, was arrested from Barabanki in UP. Prominent leader Kamaruddin was also arrested from Bahraich in UP for terror funding. Two activists were arrested in Varanasi. Two people including PFI leader Wasim were arrested in Lucknow. In Maharashtra, the raids were conducted in Aurangabad, Pune, Kohlapur, Beed, Parbhani, Nanded, Jalgaon, Jalna, Malegaon, Navi Mumbai, Thane and Mumbai with the help of Maharashtra ATS. In Karnataka, raids were conducted at the PFI state head office, SK Garden, Fraser Town office and Dindigul district office in Bangalore. The raid occurred during protests by activists in PFI stronghold Mangalore and other places.
In Andhra, the raid was centred in Kurnool district. In Rajasthan, the PFI office in Jaipur was also raided. Raids were conducted in Kolkata and at the offices and residences of PFI workers. The head office at Chandrayankuta, Hyderabad was sealed. In Assam, the raid took place in Hatigaon and Guwahati.