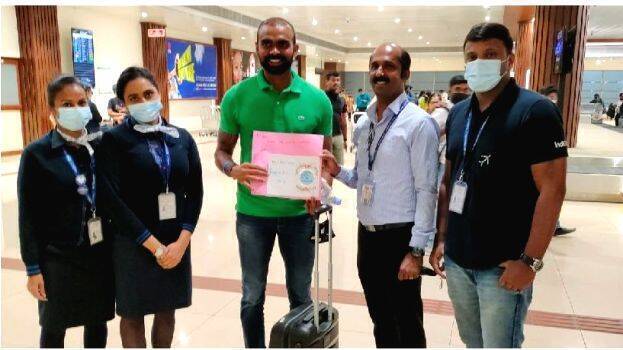 IndiGo airlines has informed that they have resolved the issues raised by Keralite and national hockey team player PR Sreejesh. Former Indian hockey team captain had alleged that IndiGo airlines had charged extra money for carrying his hockey stick. The player had shared the pictures of IndiGo charging him an extra Rs1500 for his hockey kit. IndiGo have shared the news of resolving the issue by sharing a picture of the airlines authorities with Sreejesh.
'Thank you for meeting with us. We regret the inconvenience caused and hope we were able to make you understand the situation. We are extremely proud of your sporting achievements and look forward to welcoming you onboard again soon', tweeted IndiGo.
PR Sreejesh was part of Indian hockey team that won bronze medal at 2020 Tokyo olympics. He is also the second Indian to win World Games Athelete of the Year award.