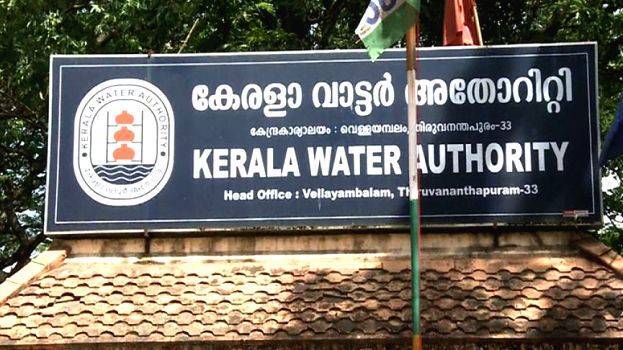 THIRUVANANTHAPURAM: Connections with outstanding water charges from December 31, 2021 can be paid and maintained through Amnesty scheme benefits. The Amnesty scheme was announced to pay half of the dues and maintain connection. Only one week left before it to end. The balance amount can be paid within a maximum of six installments. Penalty and interest will be exempted to the maximum extent. One can apply for this every day till September 30. Sitting is on Thursdays.
Customers facing revenue recovery measures can also apply for the scheme. In addition to the settled amount, the recovery charge has to be paid to the revenue department. Consumers involved in court proceedings will be considered for the scheme after the withdrawal of case.
The water authority has so far received Rs 8.07 crore from the state under this project. Pathanamthitta ( Rs 2.85 crore) and Kollam (1.70 crore) districts received the highest amount. Rs 1.17 crore received from the state capital. Meanwhile, Rs 20.27 crore was written off due to various reasons.
District, amount received, written off amount:
Thiruvananthapuram - 1.44 crore - 6.06 crore
Kollam - 1.70 crore - 61.62 lakh
Alappuzha - 30.95 lakh - 2.69 crore
Pathanamthitta: 2.85 crore - 94.76 lakh
Kottayam - 11.66 lakh - 90.42 lakh
Idukki- 4.62 lakh - 14.43 lakh
Ernakulam - 1.03 crore - 3.18 crore
Thrissur - 22.93 lakh - 2.83 crore
Palakkad - 22.91 lakh - 23.38 lakh
Malappuram - 19.90 lakh - 44.30 lakh
Kozhikode: 15.58 lakh - 64.60 lakh
Wayanad - 14.89 lakh - 69.71 lakh
Kannur - Rs 80,164 - 1.50 lakh
Kasaragod - 1.40 lakh - 2.32 lakh
Amnesty figures
Applications: 33,394
Settled: 9646
Total dues: 913 crore
Dues included in Amnesty: 29.52 crore