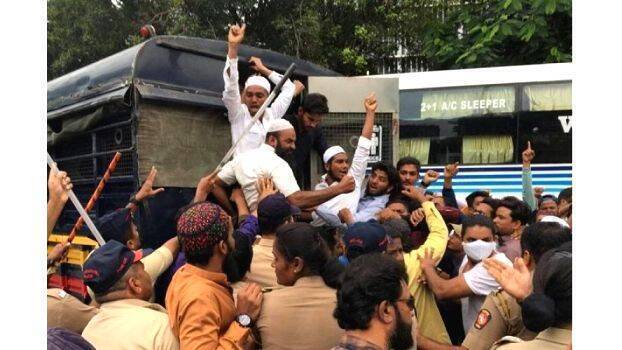 PUNE: BJP leaders have demanded strict action against Popular Front of India (PFI) activists who raised slogans in support of Pakistan during the protest against NIA raids and arrests of PFI leaders across the country. Videos have come out showing PFI activists raising slogans supporting Pakistan during the protests, which were held on Friday.
PFI activists raised the slogans after being arrested and taken to a police vehicle. The police had arrested forty activists for protesting. The Bund Garden police registered a case against the PFI activists for gathering without permission and blocking the roads.
Deputy Commissioner said that the police is looking into the pro-Pakistan sloganeering of the activists after the BJP raised the issue. BJP MLAs, Nithesh Rana and Ram Sathputhae have come forward strongly against the sloganeering by PFI members. They demanded that those who raised the slogans must be dealt with severely and no one must be spared.