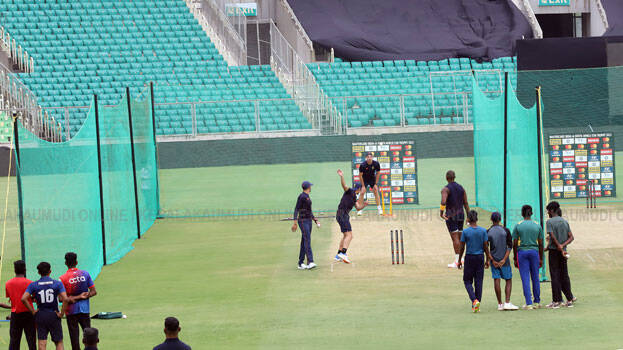 THIRUVANANTHAPURAM: The KSRTC will run more bus services in the wake of the India-South Africa Twenty20 cricket match at Kariyavattom Greenfield Stadium on Wednesday. There will be services from Central Unit to Kariyavattam Stadium and to Kollam, Thiruvananthapuram, Venjaramoodu and Nedumangad areas as required after the match. Controlling Inspectors are tasked with arranging bus services to various routes. Arrangements were made for bus services from Kariyavattom to different parts of the city after the match. The long-distance services passing near the Greenfield Stadium will be stopped to drop off and pick up passengers. Buses will be parked from near Greenfield Stadium to Kaniyapuram and inside the Kariyavattom campus.
Food by Kudumbashree
Kudumbashree will prepare food for the spectators coming to watch the India-South Africa T20 cricket match at the Kariyavattom Greenfield Stadium. At present, orders for food for 3000 people have been received. In addition, food for 5000 people will be available at the counters. The food court will be organized as per green protocol. Twelve food counters of Kudumbashree will be functioning near the terrace pavilion of the stadium. Each will have eight employees. Food will be available from 3 pm. The available dishes will be chicken biryani, egg biryani, chapati, porotta, idiyappam, chicken curry, tea, elayada, tapioca, snacks, veg curry, fruit salad, popcorn, meat roll, chicken roll, porotta veg roll, veg sandwich, Bru coffee, black tea, egg puffs, veg cutlets, cut fruits, fish curry, chicken cutlets and veg burgers. Food for the spectators are prepared by Vigneshwara, Sripadam, Sreesailam, Samjees, Shruthi, Samudra, Pratheeksha, Jiyas and Krishna catering units under Kudumbashree. Food distribution activities at the stadium are under the supervision of the Kudumbashree State Mission.