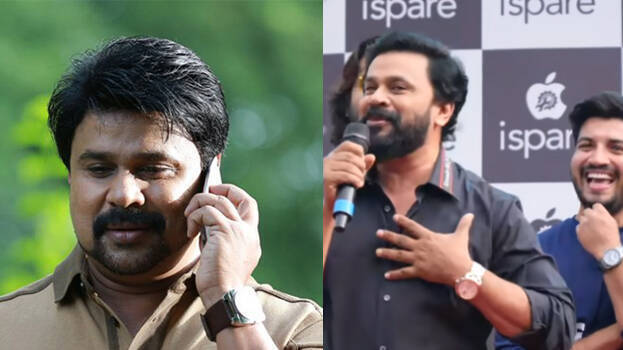 Dileep made his fans laugh in a public venue. The actor had arrived at the inauguration of a mobile showroom. Dileep said that whenever he buys a phone, the police would take it away.
'The actor said that he is meeting everyone in person at a public stage after so many years. I am so happy. Phone companies call me the most. I have become one of the biggest phone buyers.

Whenever I buy a phone, the police will come and take it away. When 13 Pro arrived last time, they had given me. I lost that one also. This time they are saying that they will give me 14 PRO. I am praying that no one should take it, said Dileep.

Apart from Dileep, Nadirsha, Tiny Tom, director Arun Gopi, Sania Eiyappan, Shiyas Karim and Jeeva were also present for the inauguration of the showroom.