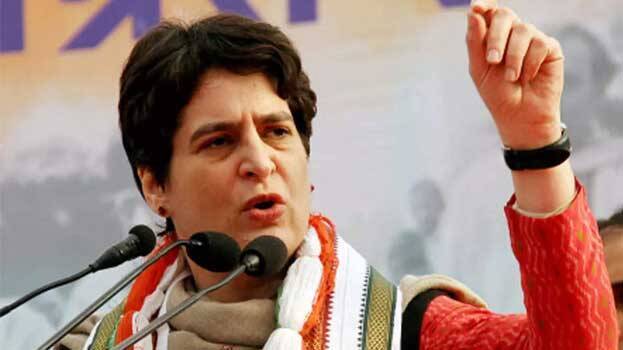 NEW DELHI: There is only one day remaining to submit the nomination papers for the election to choose a new president for the Congress party. The Gandhi family had already clarified that they will not take over the presidency. In the meanwhile, Abdul Khaleque, a Congress MP from Assam said Priyanka Gandhi, who is working strongly in the political field, should become the president.
The MP pointed that Priyanka Vadra is daughter-in-law of the Vadra family and according to Indian tradition, she is no longer a member of the Gandhi family. Khaleque tweeted that he thinks Priyanka is the best candidate as Rahul Gandhi has denied the post of Congress president again. According to Indian tradition, a woman becomes a member of her husband's family after marriage. So Priyanka Gandhi is not a member of the Gandhi family, the MP said in an interview.
Meantime, Rajya Sabha MP and former Madhya Pradesh Chief Minister Digvijay Singh is likely to be the Congress president candidate. It is reported that Digvijay Singh will replace Ashok Gehlot, who was relinquished by the high command through an unexpected move in Rajasthan. Only Dr Shashi Tharoor MP is ready to submit nomination papers presently. The final list of candidates will be released on October 8. The elections will be held on October 17 and the results will be announced on October 19.