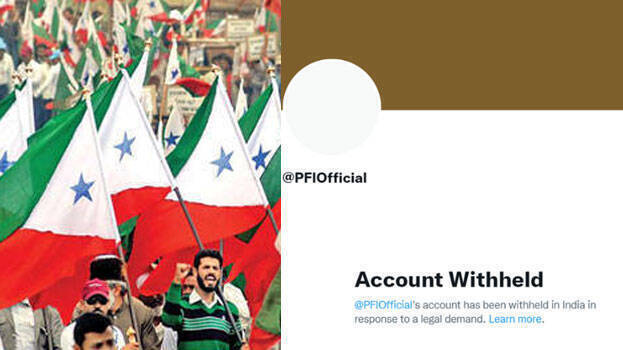 New Delhi: After banning the Popular Front of India, the central government is now moving against its social media presence. The Twitter account of the organization is now suspended on the government's order. The Twitter account of PFI chairman, AMA Salam, is also suspended.
Meanwhile, security measures taken across the state after PFI was banned are still continuing. The banned outfit's offices are still under surveillance. The proceedings to seal the offices and confiscate the organization's assets are also underway in many places. The central investigating agencies have given instructions to monitor the leaders and activists of PFI.
The state government has issued an order following PFI's ban by the central government. Though the central government had issued notification and instructions yesterday itself, the state government order was not issued.
The state government has now issued orders to district Collectors and SPs to do the follow-up under the strict UAPA law. The order was issued by the Secretary of the Home Department. The DGP will release a detailed circular.
Raids were conducted at the homes of PFI leaders Muhammad Shan and Ajmal. They are accused of attacks during the hartal called by the banned outfit.