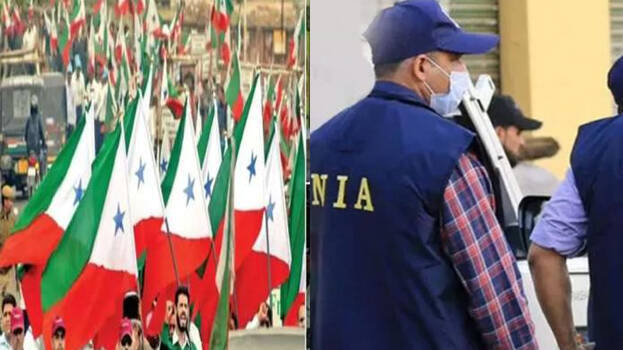 NEW DELHI: National Intelligence Agency's investigation into the now banned outfit, Popular Front of India, has received shocking evidence about its link with international terror organizations.
The NIA investigation found that PFI leaders associated with the extremist Turkish group Foundation for Human Rights and Humanitarian Relief (IHH). In 2014, the Turkey-based IHH was accused of helping Syrian terrorists by supplying them with weapons. They have links with the terror group Al Qaeda.
International agencies have reported that PFI national executive members, EM Abdul Rehman and P Koya, were hosted by the IHH in Istanbul.
The Popular Front developed a strong base in Turkey with the help of Indian students studying in that country. For that, a student named Noushad was sent to Turkey to pursue Ph.D. from a university in Turkey. PFI is said to have collected funds from the country through this student.
Intelligence agencies also say that the PFI has links with three groups working in the Gulf region called India Fraternity Forum, Indian Social Forum, and Rehab India Foundation. Also, there are reports that the PFI took part in the anti-India activities that are taking place in many foreign countries.